LOcHER
Learning Occupational Health by Experiencing Risks (LOcHER)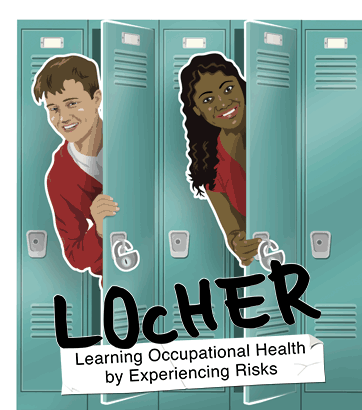 What is LOcHER?
An approach for students and apprentices to identify health and safety risks in their area of study; learn about them and showcase how they can protect their health and safety; and take that experience into the world of work.
It is designed to deliver risk control experience throughout the curriculum.
Employers can use the project approach to engage workers in a more engaging way than the traditional "slide and screen", booklets and handout methods.
Why LOcHER?
A proven method of learning, retaining, and recalling new information
Interesting, engaging, safe and practical
Helps students develop valuable employment and life skills
Contributes to a College's 5Rs - Recruitment, Retention, Results, Recognition, and Rewards
"The college's engagement with the LOcHER project has yielded greater rewards for both staff and students than we ever imagined when we first embarked on the project."

Robby Ryan, COO, Blackpool and the Fylde College
"The LOcHER project is a shining example of how all curriculum within D&A College should be modelled."

Simon Hewitt, Vice Principal (Curriculum and Attainment), Dundee & Angus College
Resources:
Interested in LOcHER? contact Steering Group Secretariat: locher@hse.gov.uk